Chase and Nora's wedding was booked at a wonderful, rustic venue in Peoria Illinois called Proven Ground.  There were a lot of awesome places to photograph here….I of course had to grab a few shots of the venue! I've included several of our favorite shots from the day below.  Thank you Chase and Nora for having us as part of your special day!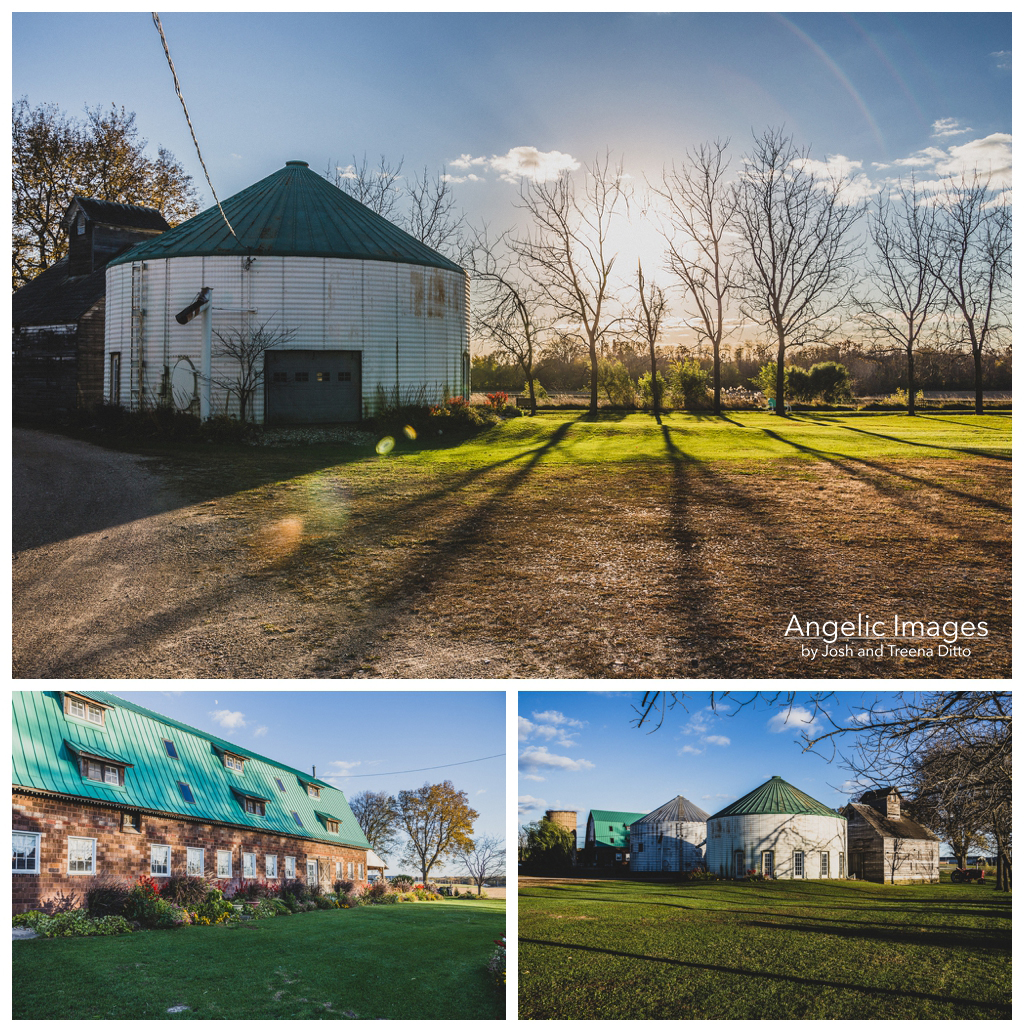 Next up we have some "detail" pictures….from the rings to the decorations…everything was beautiful!

The ceremony was very nice….beautiful window light coming in from the sides of the room.  We supplemented the light a bit with flashes too…just to give us a little extra fill.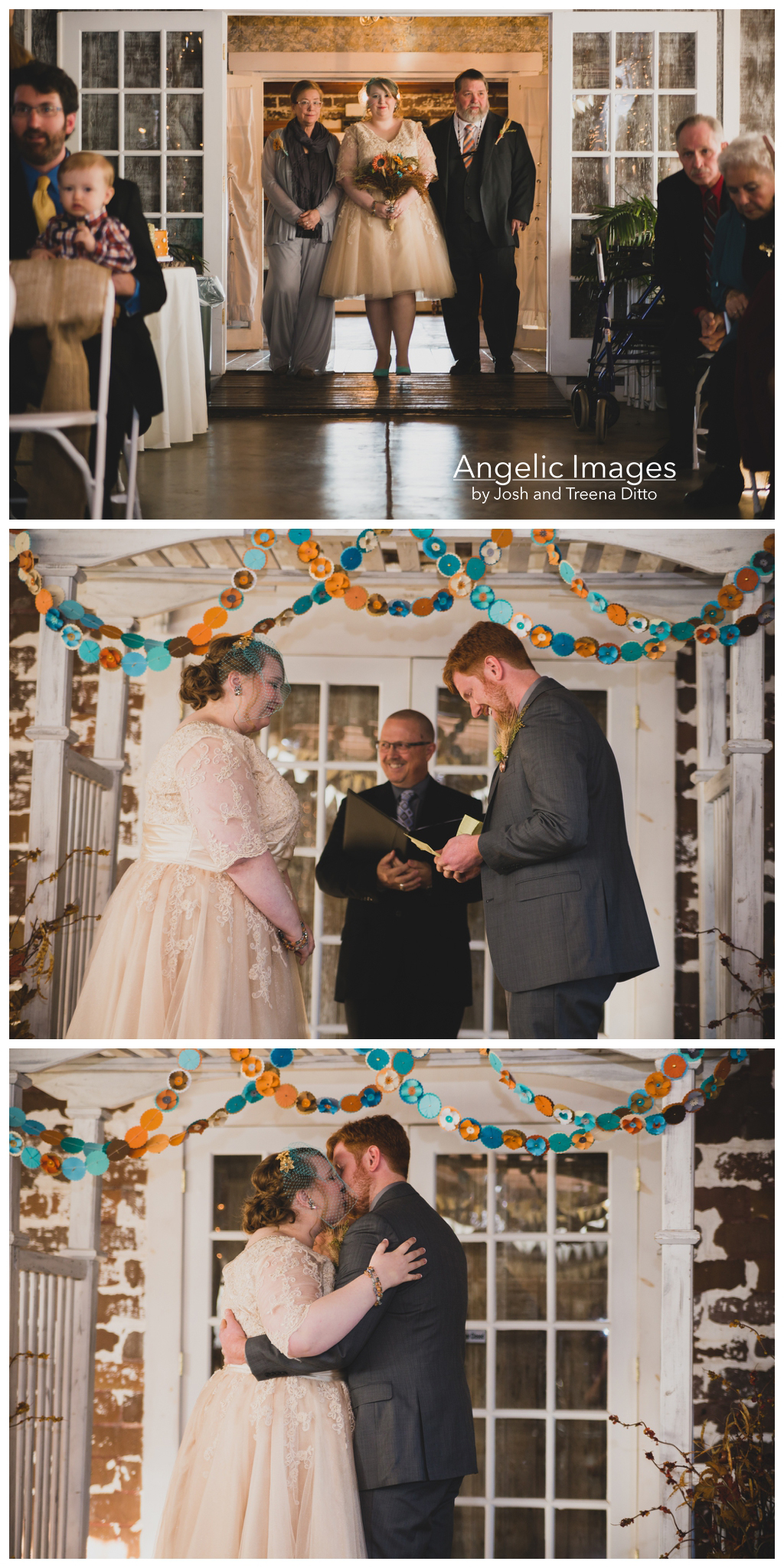 I forgot to mention the big reveal!  Chase and Nora chose to *see* each other for the first time before the ceremony….we were able to capture the entire moment on camera 🙂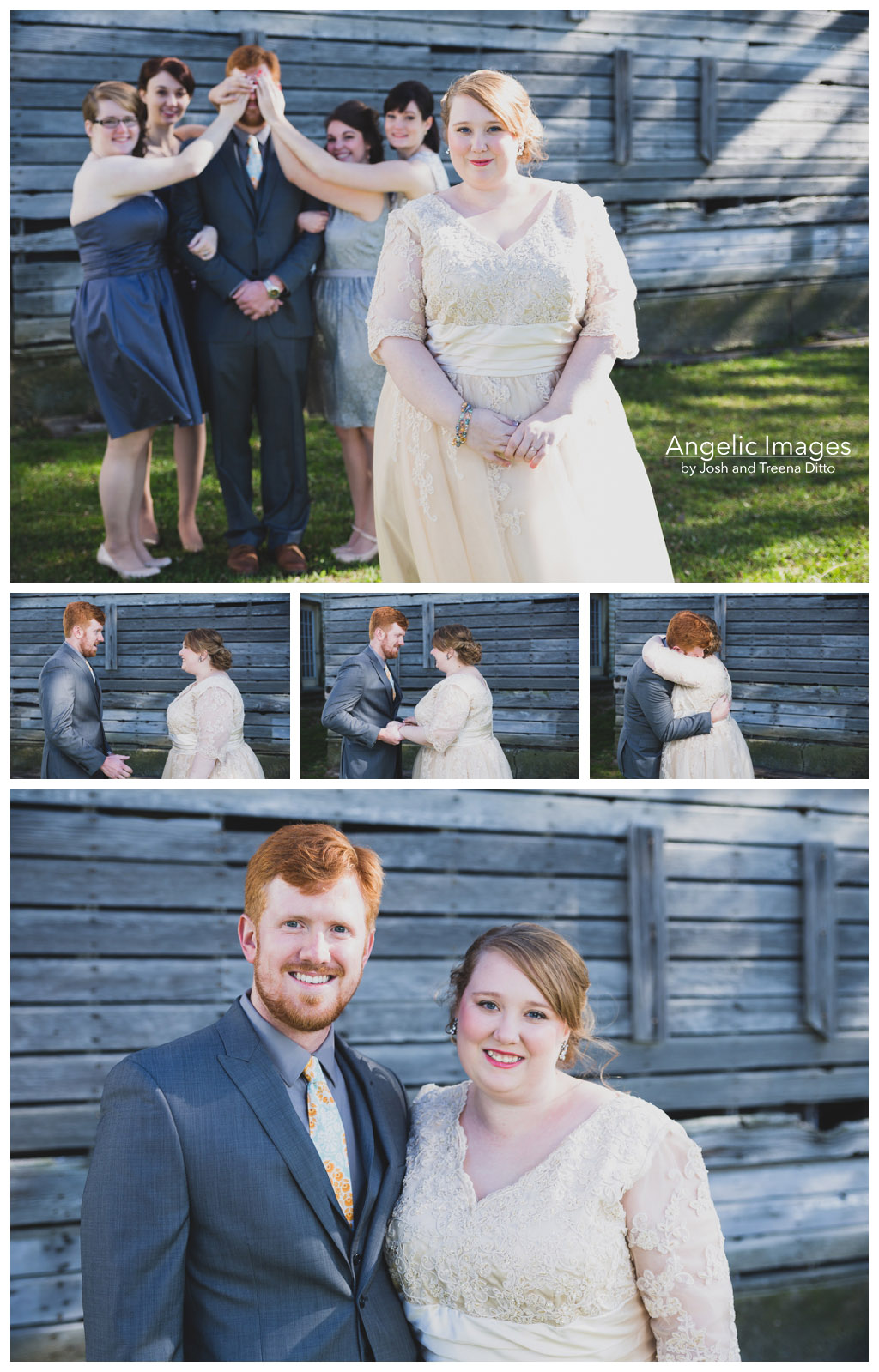 We of course grabbed a few pictures of the bride and groom…it was their big day after all!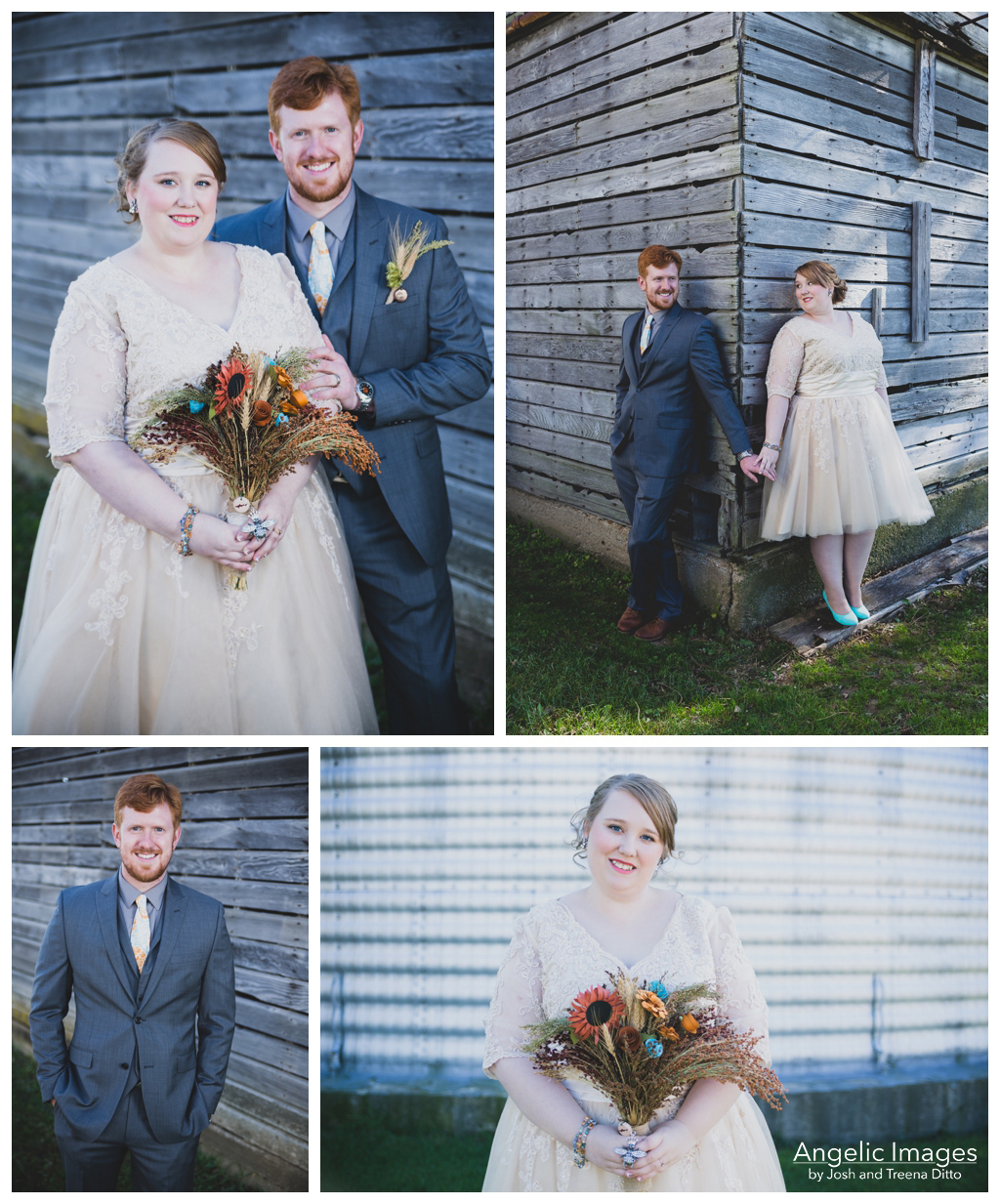 Let's not forget their bridal party!  Nora and Chase seriously have an AWESOME group of friends.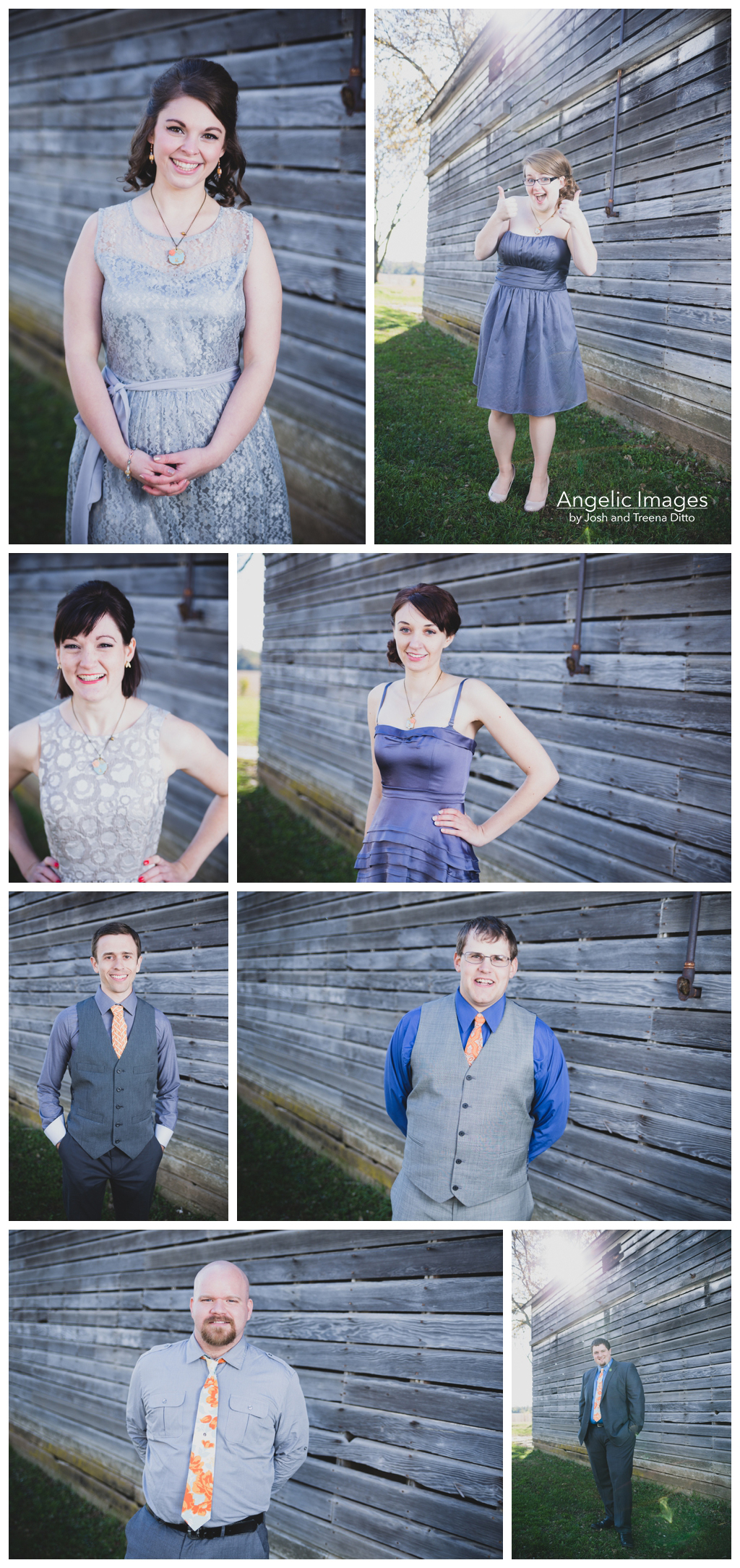 Finally it was time for party and cake!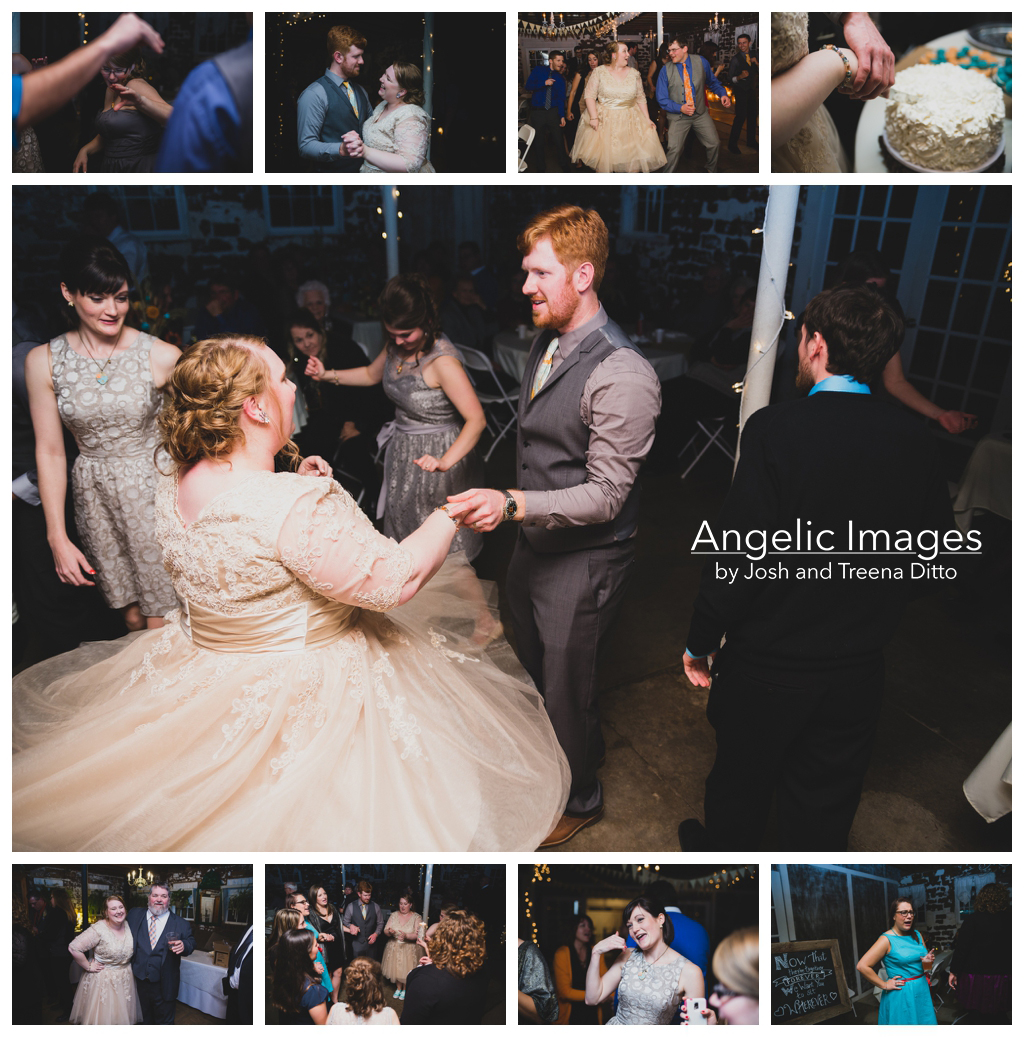 And that's all for now!  If you want to see more you'll have to ask the bride and groom!  Thank you again Nora and Chase and best wishes to you on your lives together!
If you haven't had a chance to yet…check us out on Facebook and give us a like!  Facebook.com/AngelicImagesPhotography